Angel Ruins

Region

Unknown

Unknown

OOO (Sub10)

The angel ruins is a location appearing in Submachine 10: The Exit, accessed from a karma portal in the captain's ship.
Architecture
[
]
The area seems to be made of two different buildings stacked on top of each other.
The bottom building contains two levels: The lower level contains an incomplete karma portal stand surrounded by bricks and arches reminiscent of the lighthouse dungeon. The completed karma portal stand leads to the dungeon itself, suggesting that this area contains ties with some sort of medieval dungeon. The upper level's walls are made of beige and orange bricks. This area also contains statues of Saint Christopher and Saint Alexius of Rome, as well as two cherub statues. Along with these is a karma portal leading to the lighthouse dungeon, which requires three portal stabilizers and one portal charge to make it work.
There's another karma portal to the left, which teleports the player to the basement from Submachine 1. This portal is inaccessible unless one comes back from the basement, because it is behind a locked door that can only be unlocked from that side. The doors in this area are arched and bordered by oil lamps. They are locked with a wooden bar.
Map
[
]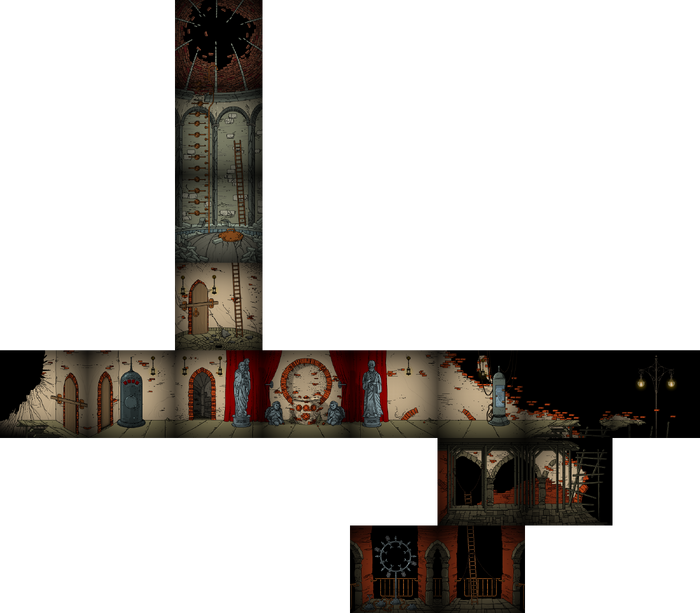 Trivia
[
]
This area is the first where a sub-bot can be seen in the entire main series.
See also
[
]