Bamboo Town

Version of location

Region

Layer 7

Unknown
The bamboo town is the seventh-layer representation of the location in Submachine 8: The Plan.
Setting
[
]
This location appears to be an archaeological site located in a mountainous area, with paintings drawn on the white stone, and signs of an ancient civilization that seems to have disappeared. Platforms made of bamboo-like material or yellow metal have been installed, on which there are various analytical tools, probably used to analyze the paintings in the stone. There are also ladders, some made of rope and some of a bamboo-like material used to move across the platforms and to reach the ground. In the leftmost scene, there is a big stone structure on top of which there is a circular stone shrine with a note attached explaining the origin of this civilization's worship of a goddess. The location is set under a white, nebulous sky.
In the ground, there are some white stone structures, one of which turns out to be the beamer of this location, which needs a catalyst stone to be activated.
In the background, there is a strange brick structure, most likely part of this old civilization as well. Mountainscape can also be seen in the far distance.
Culture
[
]
Main article: Bamboo town culture
The civilization who lived in this zone had been worshiping a woman who activated a beamer in their village for at least 742 years. They described her as "a goddess", which probably implies that the villagers had other gods and were polytheistic. The people had posted the legend on a shrine on top of a mountain.
It appears the villagers have their own language that has terms the English language lacks. The context of one such word implies it refers to the beamer or its general area.
Map
[
]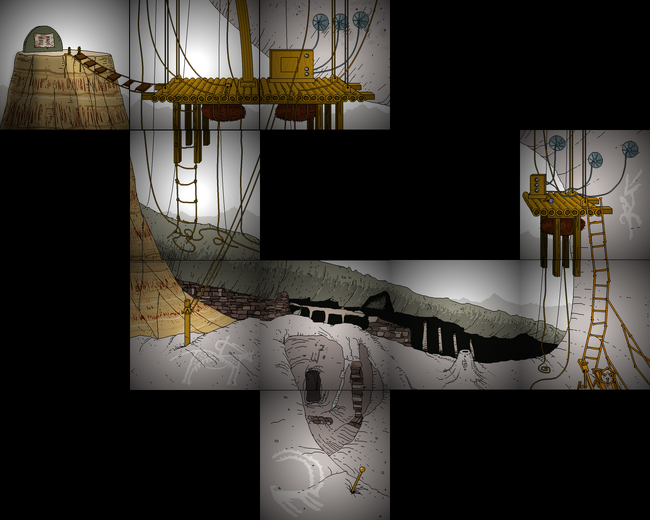 See also
[
]