The brainwave basement is a location in Submachine Universe. It serves as the hub for the cycle of locations known as the Jatsko cluster. The name references the forum user Jatsko, who has theories in this location and other connected locations.
Architecture
[
]
The location contains two different levels. The top level is made of washed-out green and yellow bricks with a layered floor of stone and wood planks. The bottom level is made of blue bricks with the same flooring.
The bottom level contains the portal, a series of turquoise energy pipes, and a gas canister. A small code screen can be found with a string of text cluing to Jatsko's "yt_data_code2". Another can be found cluing to the theory "yt_data_code3". One of the energy pipes is yellow and does not translate to the level above.
The top level continues the pipe series and is lit by three bulbs on the left side. The far left contains a porthole that shows a mass of unmapped locations. A portal suspended by energy pipes leads to the solemn column. The top level also contains a code screen cluing to Jatsko's theory titled "yt_data_code1". A small bubble screen near the ceiling sports Jatsko's self-created logo.
Theories
[
]
All three theories in this location are not shown in-game; the text clues to tags of YouTube videos that can be searched and watched that contain the theories as subject material.
Gallery
[
]
Map
[
]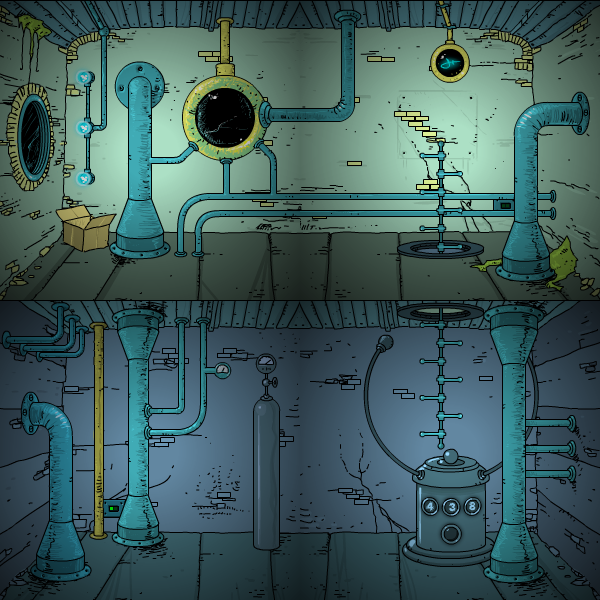 Trivia
[
]
This location is the only known location that contains any type of clue to theories.
See also
[
]
Submachine Universe locations