The excavation site is a location in Submachine Universe.
Architecture and cultural influences
[
]
The location has three rooms. The overall colour scheme is dark blue, with dark walls and a blue-tiled ground. The rooms have an arching roof. Each room is lit with an excavation lamp.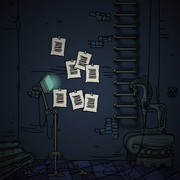 The location shows evidence of archaeological research. The right wall in the drop zone is broken to reveal the next room over, which contains a Chinese dragon carving. A ladder has been installed to the room right from the drop zone, which leads down to a third room containing an Etruscan horse carving. This room contains the Karmic Civilization Theory by Strange Planet. A panel underneath the notes reads "KI=DI-GI".
Map
[
]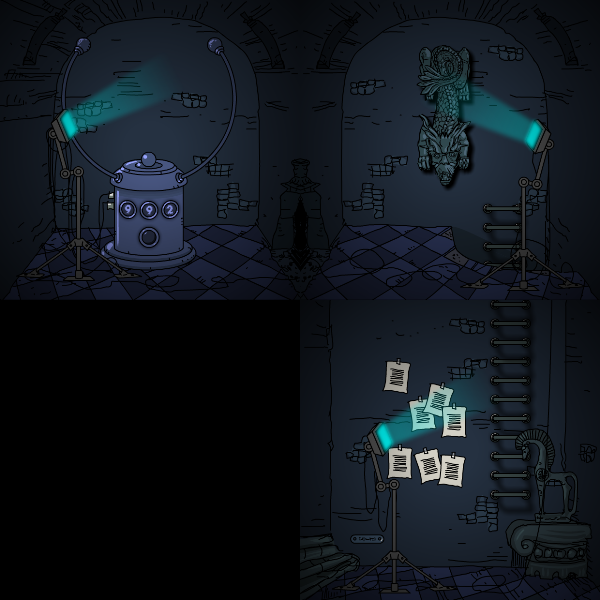 Trivia
[
]
Prior to the game's initial release, Mateusz Skutnik posted two teaser images featuring rooms with theories. One was from this location; the other from location 076.
See also
[
]
Submachine Universe locations