The fragment field is a location in Submachine Universe.
Architecture
[
]
The entire location consists of two stone fragments with smoothed tops and spiked undersides suspended in the void. The location is geologically very similar to Jts.
The top chunk contains a telescope with a wild mass of unmapped subnet locations in its view. It also contains a small bubble screen with the logo of forum member Jatsko. A bent metal post circumvents the karma portal, and a rope is tied on to the end.
The rope leads downward to the second stone fragment, which contains a stone pedestal (currently unused) with the karma symbol engraved on the front and a red indicator light toward the top. To the right, the "Interlaced Cube Theory" by Jatsko can be seen by way of a code screen in a small holder.
Gallery
[
]
Map
[
]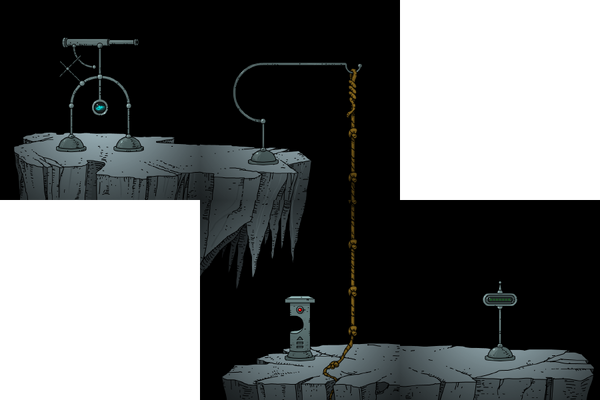 See also
[
]
Submachine Universe locations