Hell

Region

Unknown

666

V1.0 (2010-06-08)
Hell is a location in Submachine Universe.
Architecture
[
]
This location is coated in a red glow. The floor is made of red stones. The portal is also a bright red color.
The walls are covered in red wallpaper. The design is similar to the wallpaper in the basement.
The area consists of two rooms that form a pit of sorts. The lower room contains the portal that casts a shadow to the ground. From the shadows it can be interpreted that something is behind the portal emitting the eerie light or that the wall itself is glowing. The stones on the floor also have tally-marks on them.
A ladder leads to the upper room where some hanging red pipes can be seen. The ladder continues on but progress is halted due to the light fading away from its source.
Map
[
]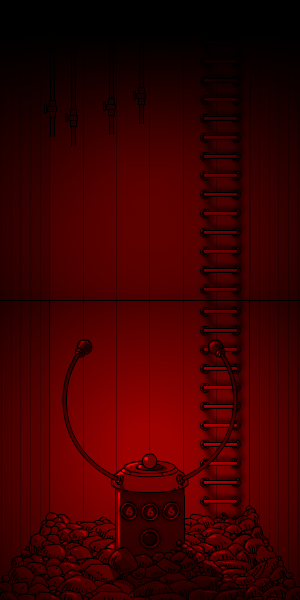 Trivia
[
]
This location is a direct reference to the Christian Hell.
Version 4.5.4 added an essay about the Number of the Beast to the church, which serves as a clue to this location.

Previously, this location was one of three hidden locations in the SubVerse that didn't have clues pointing towards them.
See also
[
]
Submachine Universe locations