Hell Loop

Region

Unknown

Unknown

616

V4.5.4 (2017-12-20)
The Hell loop is a location in Submachine Universe.
Architecture
[
]
Like the Hell location, this location is lit by a dim red glow. The floor is made of red stones and the walls are made of red wooden slats. The portal is also red.
This location loops on both ends. The room next to the drop zone is empty; the following room has a ladder; then this sequence repeats itself.
The ladder leads to the lower room where some hanging red pipes can be seen. The pipes sway when hovered over. The ladder continues on, but progress is halted due to the light fading away from its source.
Map
[
]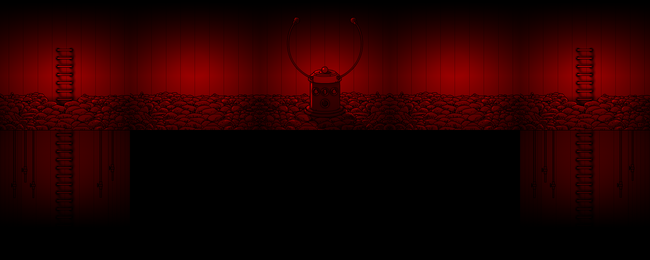 See also
[
]
Submachine Universe locations