Ladder Release Chamber

Region

Unknown

Unknown

V4.0.0 (2017-01-25)
The ladder release chamber is a location in Submachine Universe HD.
Architecture
[
]
The location is the upper part of the ionic portal hub. Like said location, it has a mechanism with a wooden stick to the far left of the chamber. Placing a weight stone inside causes a brass ladder to go down so that the player can access a new section from the lower part.
Map
[
]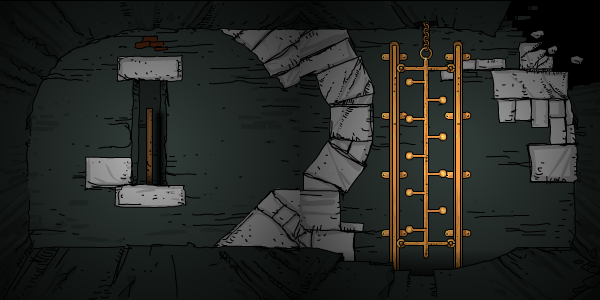 Trivia
[
]
The location coordinates are based off of SZA, which is leetspeak for 524, one number higher than 523 to which this location is supposedly connected. Developer Mateusz Skutnik originally had meant for the coordinates to be 'sze', which when capitalized is leet for SZE → 523 to further tie this location to the Ionic portal hub.[1]
This is the only karma portal location that is almost certainly right near a lab portal location.
See also
[
]
References
[
]
<references>
Submachine Universe locations