Lavender Room

Region

Unknown

Unknown

V4.5.3 (2017-11-06)
The lavender room is a location in Submachine Universe.
Architecture
[
]
The area appears to be the bottom of a pit between two steep inclines of maroon stone. In the pit, someone has installed a deep purple platform which acts as the foundation for a purple room suspended in the air by a single golden pole. Inside the room is a round chamber containing a mechanical stand for a red tile. On top of the purple room, there is a first generation[1] karma portal stabilizer, which allows access to this area. Several wires run from the stabilizer towards the upper part of the pit and out of view.
Access between the bottom of the pit and the top of the purple room is facilitated by golden pegs embedded into the maroon rock on both sides on the purple room.
After the room was set here some sort of lighter purple dust has begun collecting into the pit. It forms piles on the top of the room and on the golden ladder rungs, as well as larger piles below the floating room. There is even substantial amounts of the dust inside the round chamber. There is no apparent source for this dust.
Gallery
[
]
Map
[
]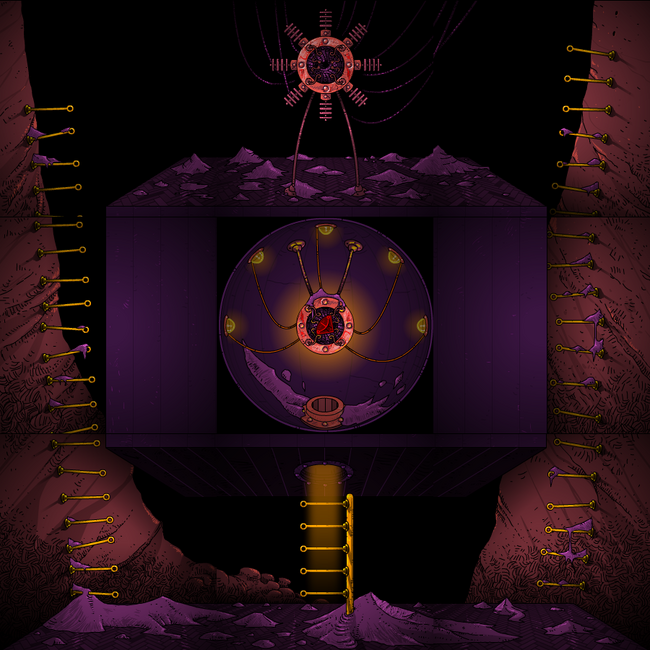 See also
[
]
Submachine Universe locations
References
[
]