Left chasm

Region

Unknown

Unknown

613

Theories

V2.3 (2010-09-19)
The left chasm is a location in Submachine Universe.
Architecture
[
]
The drop zone has the portal as usual, but it is heavily shadowed by a section of the void. The floor tiles are teal and dark blue, crossed in a chessboard pattern. A hallway is to the right, but it is cut in half by an endless pit. The rest of the hallway can be accessed from another location.
There is a metal ladder attached to the edge of the pit. Down the ladder, one can find two notes: The Void's Arch Theory and, further down, a note. As one moves further down the ladder, it becomes increasingly decayed, with rungs missing entirely. Eventually, the ladder simply ends, appearing to be cut by something.
History
[
]
The location was found by the teams at the research base and given the coordinates 613. The locations portal was also reprogrammed for their purposes.
Later - it seems - a team of explorers visited the location, and they were pursued by sub-bots. They retreated down the ladder. Then one male member of the team fell off the ladder. It is unclear whether they broke the ladder if it was broken already by this point.
A team member who survived (to this point) left a note:
"he...
he fell...
Get this thing off me! Get it off!
Protocol accordant retreat.
>gotoAndRest(157)
No idea what to do next.
seems I've been everywhere...
Get this thing off me!
No more writing."
The ultimate fate of the rest of the team remains a mystery.
Map
[
]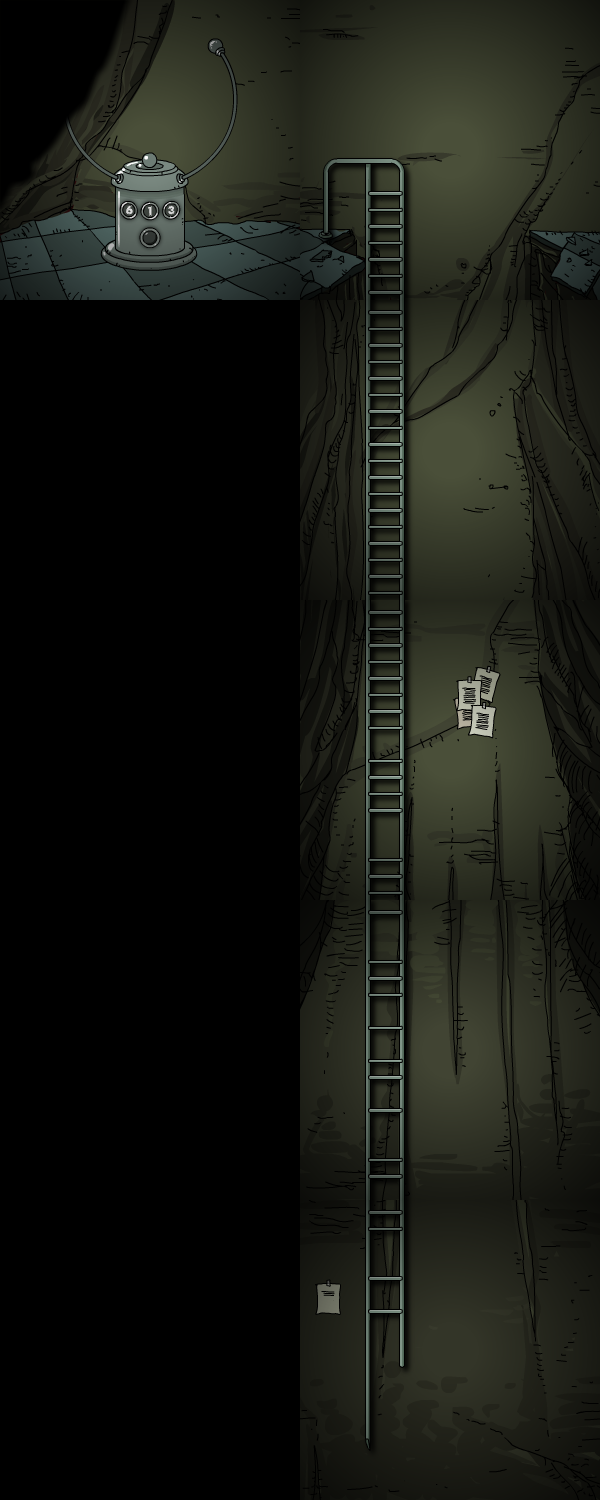 Trivia
[
]
The location is hinted to in the research base and itself hints to location 157.
See also
[
]
Submachine Universe locations