The lustrous ladder is a location in Submachine Universe.
Architecture
[
]
The area consists of several ladder rungs attached to a white concrete wall, many of which appear to have fallen or are otherwise missing. The karma portal has crushed a part of the top section of the wall, leaving pieces of rubble floating in the air.
A gray metal pipe runs through the rungs in the lower area. Towards the rightmost end of the pipe, the infinity symbol (∞) can be found engraved on the wall three times. This clues to coordinates 888.
Map
[
]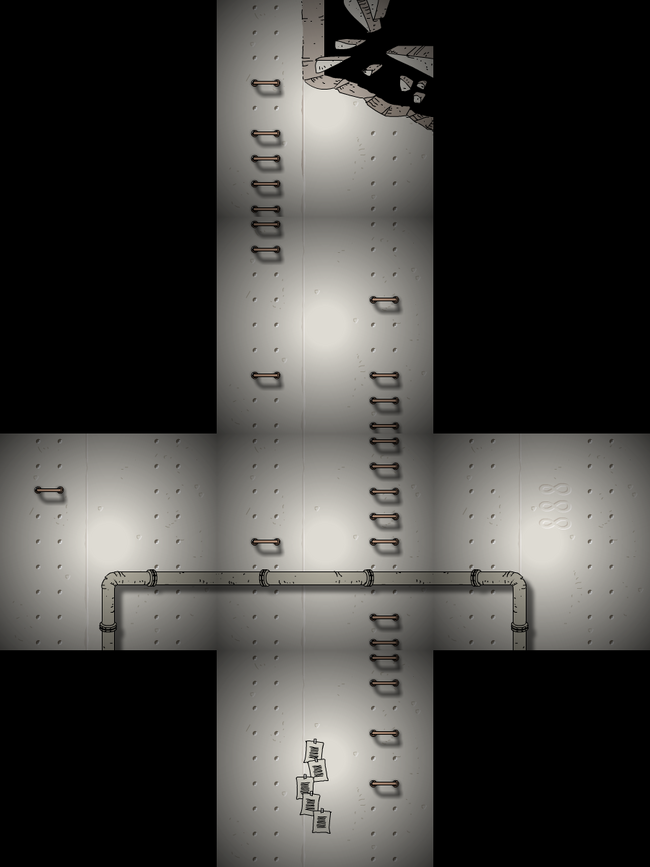 Trivia
[
]
There are 100 ladder steps in this location. 75 of them are broken and unseen - most likely fallen down. There are 25 ladder rungs that are still intact and attached.
See also
[
]
Submachine Universe locations