Mover Complex

Region

Unknown

Unknown

Theories

V4.5.4 (2017-12-20)
The mover complex is a location in Submachine Universe.
Architecture
[
]
This location consists of a metal platform that overlooks the Void. Six separate movers can be seen floating in the void. A metal hoop hangs above the platform and provides housing for the location's karma portal. Various metal slats and fluorescent plants are scattered on the ground and on various pieces of machinery, and wires transmitting karmic energy criss-cross the location.
The left wall of the location consists of an arched doorway with a large purple section of tubing attached. Two copper wires leading out of the tubing and up to an unknown height. A metal ladder with circular support beams leads up the wall to a fuse that serves as part of a secondary security gate. A piece of soap placed here will interrupt the flow of electricity.
The right side of the location is blocked off by a large cylindrical piece of machinery containing knobs and yellow lights. A red wire connects this machine to a monitor and then onward to the left wall. The Life Energy Theory written by Cone can be found here.
Gallery
[
]
Map
[
]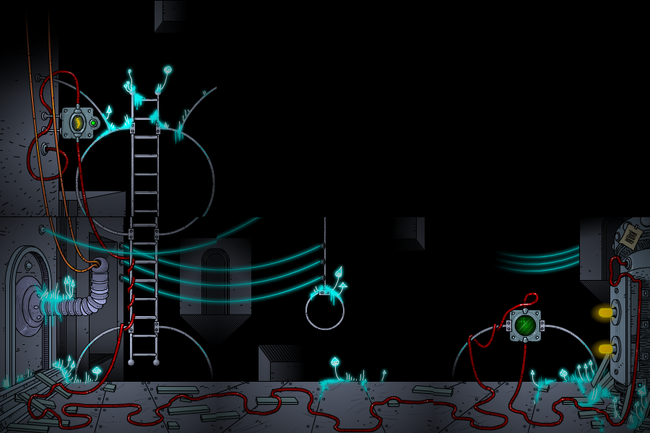 Trivia
[
]
The ambient in this location was created by L0st5ilver.
See also
[
]
Submachine Universe locations