The Ouroboros tunnel is a location in Submachine Universe.
Description
Edit
The location is a tunnel four rooms long. There are two holes in the stone walls, each blocked by large, impassable gratings. From the leftmost room to the rightmost room:
In some areas, the stones in the floor resemble overlapping scale patterns akin to the scales on snakes.
Attaching the copper plate in the receiver In the room lowers a drop-down ladder in the room over to the left. The ladder leads to a room with small round pedestal, out of which sticks a vertical metallic rod with ring on top, which holds a karma portal to mlp.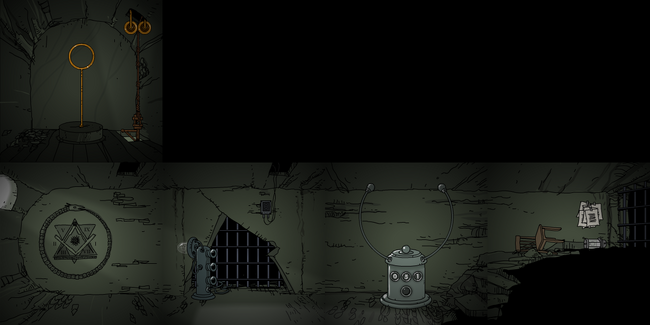 The ambient in this location is shared with the gem harvester location.
Submachine Universe locations
Community content is available under
CC-BY-SA
unless otherwise noted.