Plant Research Center

Region

Unknown

Unknown

V4.5.1 (2017-06-10)

The plant research center is a location in Submachine Universe.
Architecture
[
]
The location contains brick walls and a stone ceiling, both varying shades of blue. The floor is made of stone tiles of varying sizes that are colored different shades of brown, beige, and green. The location is reached by a one-button portal identical to that of the Edge filtration corridor. The area is lit with blue ceiling and wall lamps.
To the left of the portal is a small stone drain with red stains and a small red button that fails to activate any liquid flow. However on the far right wall is a slot which at one point had red resin pouring out of it. The resin has since hardened to form a solid waterfall of resin. A stone staircase leads to a small wall passage, the other end of which spills into a small room with a potted karmic plant with a backwards question mark design carved into the opposite wall. Beneath the initial staircase is an alcove containing a ladder leading down to a room with a grate in the floor. The grate room has arched walls and contains a note about "Karmic Infusion".
Gallery
[
]
Map
[
]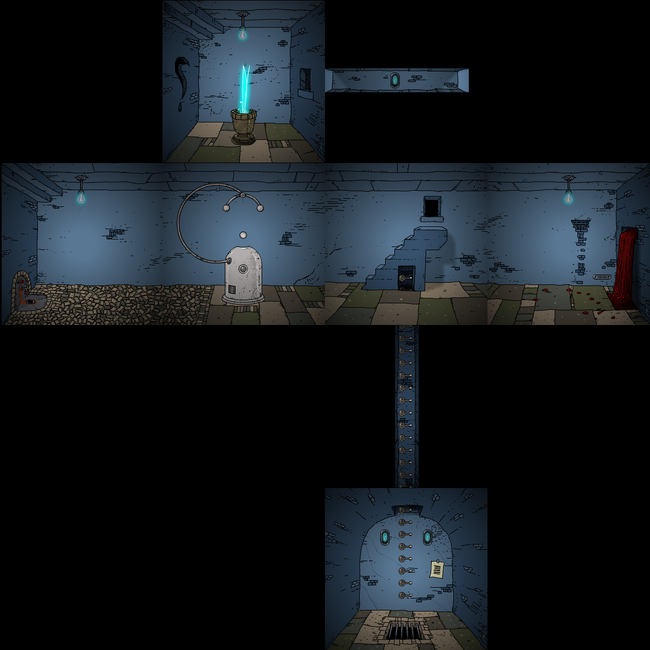 Trivia
[
]
See also
[
]
Submachine Universe locations