Pump Room

Region

Unknown

Unknown

V4.5.4 (2017-12-20)
The pump room is a location in Submachine Universe.
Architecture
Edit
This location consists of four rooms with walls made of gray-blue stone and wooden gray floors. Light purple pipes criss-cross the room.
The central object in this room is a large multi-cylinder pump that is connected to six large red wires and a pipe with three valves. When activated, the valves shoot beams of blue karma directly upward. A ladder to the right leads up to a plaque that tells the player which combination he/she can set the valves to overload the pressure in the pump. When set correctly, the right side of the pump will burst open, sending karmic water everywhere on the floor. A tile can be found in the central chamber, and the karmic water can be collected with a karmic vessel.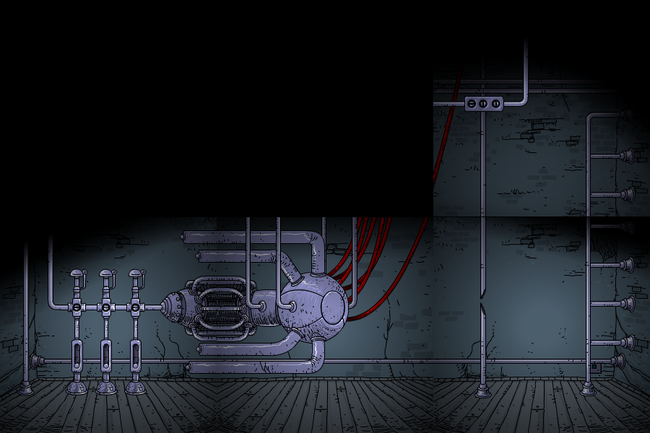 The ambiance in this location was created by Lost5ilver.
Upon its addition, the puzzle in this location had a one in eight chance of being unsolvable. This would happen if the puzzle was generated in its solved state.
Submachine Universe locations