Ship

Region

Unknown

Unknown

800

V2.2 (2010-06-19)
The ship is a location in Submachine 4: The Lab and Submachine Universe.
Architecture
[
]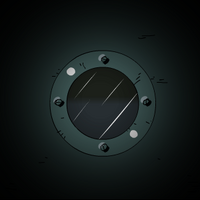 The ship is a teal enclosure made almost entirely of metal. The ceilings are curved, and the floors are secured with many large bolts running across the bottom, making for a very solid location.
When the player looks out the portholes that are spaced evenly apart, they can see a static, grayish plane fading off into the distance. The lighting system does not run on electricity, but rather consists of gas lamps. The upper floor is locked when one first arrives (in Submachine 4), and one needs to cut a wire to unlock it. On the upper floor is a place to insert a turbine, and a chest containing the arm of the golden statue.
The ship is also home to one of the bells in Sub4.
The ship appears again in Submachine Universe. The ladder is broken and the upper decks are not accessible. The clue "WX=23/WY=688" can be found here.
History
[
]
The ship was explored by the ship exploration team, whose mission was to get to the upper deck of the ship. Although being well trained and confident at first, they found it impossible to open the hatch to the upper deck.
The company then informed them that they were expendable and they tried to use dynamite to open the hatch, but this proved futile as well. As only one note was found, when another was promised, it seems that the crew died in the explosion.
Later the player visited the ship and gained access to the upper deck, where they opened the chest and took out the golden arm.
Quotes
[
]
" -- I'm going to write another note just after the explosion, if we'll still be alive that is."
— Ship exploration team member, Submachine 4: The Lab
Map
[
]
See also
[
]
Submachine Universe locations