The Stalagmite Room

Region

Unknown

Unknown

Theories

V1.0 (2010-06-08)
The stalagmite room is an area in the Submachine Universe with the coordinates 399.
Architecture
[
]
This area is a rock cliff with many stalagmites. The edges of the cliff are flattened off. The background is pitch black, showing the Void.
There are four screens. In the top right screen, there is a ladder leading down. Downstairs there is a screen describing a [REPORT#17 part 3] by Chaos, the Lead Researcher of some sorts. The text is white, which is uncommon for computer screens seen so far. Below here, there are more stalagmites as well as an outcropping that leads to a karma portal to the Arch wall.
This location includes the clue "1111 - THIS" in the end of the report, which clues to 712.
The screen to the left of the portal contains a "sewing machine device" that runs a short clip of a dimly lit sewing machine.
Map
[
]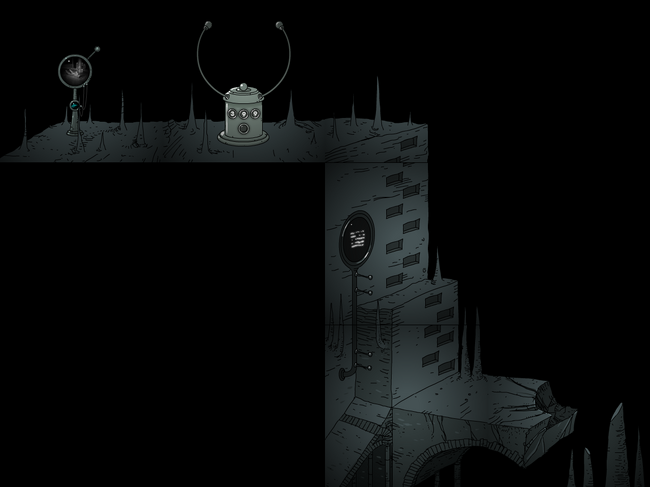 Submachine Universe locations